When a strong crew matters.
Queensland Personal Injury Lawyers.
Queensland Personal Injury Lawyers.
At Crew Legal, we genuinely care about our clients. We value honesty, integrity and communication. We are very good lawyers, but we are good people too.
Crew Legal services Redcliffe, North Lakes, Brisbane, Sunshine Coast, Gold Coast, Gladstone, Rockhampton and Mackay regions by in person appointments, electronically via Zoom and Microsoft Teams or by phone.
Good lawyers,
obtaining great results,
for very deserving people.
We genuinely care about our clients. We are not interested in lofty claims by the big firms or advertising jargon designed to deceive. We are committed to ensuring injured people receive the best advice, the best outcomes and do so at a fair price.
At your most vulnerable time, let our crew help you!
At Crew Legal, our 'No Win/No Fee' policy is simple, easy to understand and free of any surprises.
Put simply, if we accept instructions in your matter on a 'No Win/No Fee' basis, there will be no costs payable by you unless your case either settles or is decided in your favour by a Court.
In the unlikely event that your claim is unsuccessful, no fees are payable to us for work undertaken on the matter.
Crew Legal pride ourselves on providing quality advice at the right price. We will ensure that you receive the best advice for your situation and are committed to ensuring that everybody has access to that advice.
We provide a first consultation completely free and with no obligation. If the claim is undertaken, we will proceed with such claims on a 'No Win/No Fee' basis.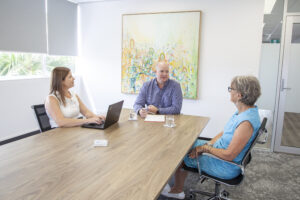 If you're injured in a car accident, your first priority is to seek high quality medical care. A
Read More »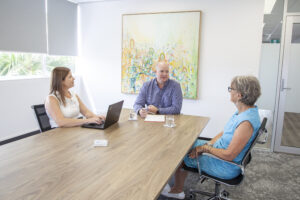 If you're looking for compensation lawyers in Brisbane, make sure you have some reliable criteria to assess them
Read More »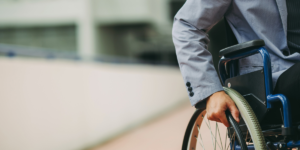 Crew Legal is a personal injury law firm, north of Brisbane. Director, Shane Crew recently sat down to
Read More »
What our clients say about us.
Shane Crew and his staff were always courteous, helpful and organised. They arranged any appointment I needed to attend and kept me informed of the progress of my claim. During our face-to-face meeting Shane Crew fully explained the path he should take for me and the process involved. He recommended the next steps to be taken and achieved the desired outcome for me. I am happy to recommend the lawyers Crew Legal.
Shane & his team recently supported me with my very personal & difficult medical negligence claim. He is professional, honest & very knowledgeable. The care & respect that I received from Shane & his team throughout the whole process was outstanding. Not once was I made to feel ashamed or embarrassed by Shane or any of his team. I highly recommend Shane at Crew Legal. I had approached several large legal firms to help me prior to contacting Shane but only to be told that they can't help me because it would not be financially viable for them to take my case. Shane gave me the one chance that I needed when no one else did. He stood up for me & both he or his team were always available to talk to me if I had any concerns about my ongoing situation. I was always kept up to date with the progress of my claim. If you are looking for a caring & honest lawyer give Shane a call. Thankyou Shane & I am forever grateful to you & the good outcome that you achieved for me.
I was injured in a motor vehicle accident through no fault of my own. I am grateful to have had Shane's advice to navigate through the steps of a CTP claim. Through the process, Shane kept in touch regularly, was never too busy to take or return my call and delivered a fantastic result for my claim. I highly recommend his services.
I suffered a significant hand injury in the course of my work as a boiler maker. I was battling with WorkCover when it was recommended that I phone Shane and his team for advice. Both Shane and Hayley took up the fight on my behalf and ensured that I received all of my entitlements from WorkCover Queensland and then pursued a common law claim on my behalf. The result they achieved was excellent and made sure my family's financial future was secure.
I have sought legal advice from Shane and Hayley on several occasions. Each time their expert opinion has been invaluable and generated positive legal outcomes. In addition to their legal expertise, the staff at Crew Legal are always friendly and happy to help. Whether it is via email, over the phone, or meeting in person they take the time to listen, create effective solutions, and communicate with you. From your first interaction with the Crew Legal team, it is evident they truly want to help people. They operate with a level of honesty, integrity, and transparency that is rare to find in the legal profession. I highly recommend Crew Legal.
Shane, Hayley and the team have been excellent to deal with. It is nice to have a legal team that is personable and easy to talk to. Highly recommend Crew Law.